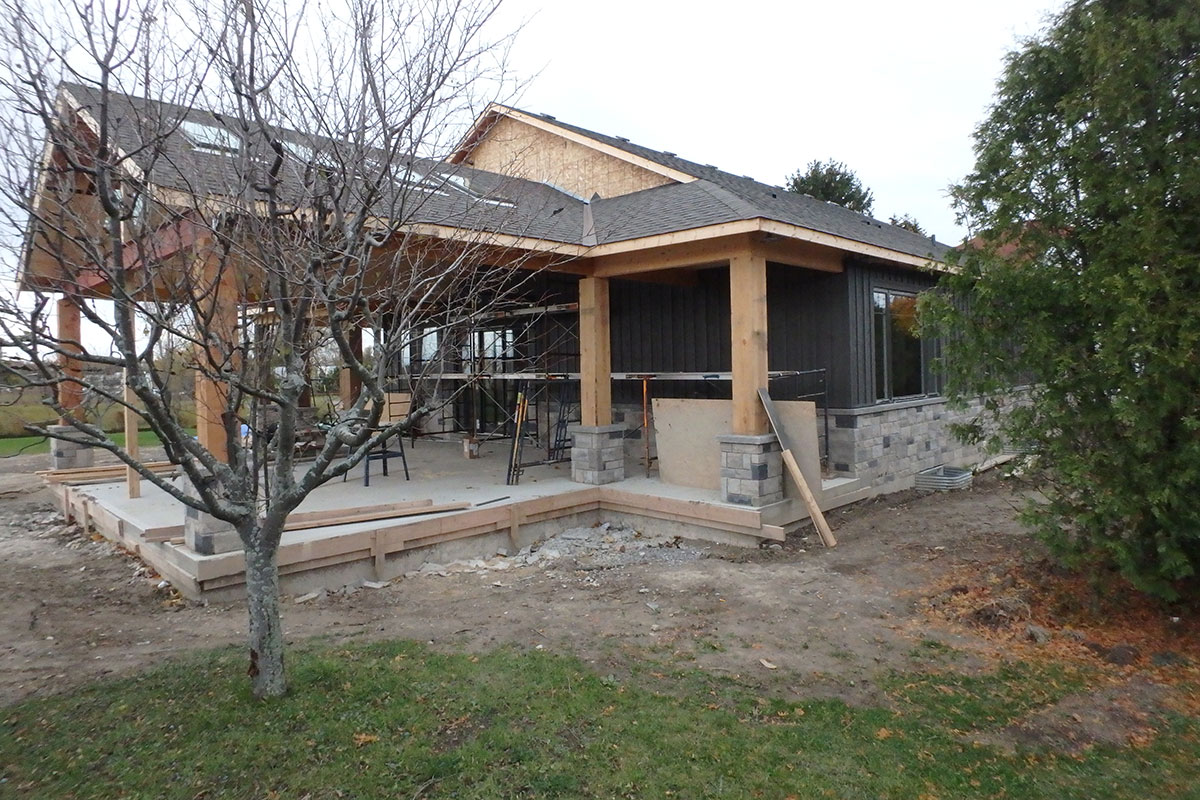 Products & Services
Industrial & Commercial Lumber
---
Lawson Lumber prides itself on the quality of their craftsmanship and their longstanding relationship with the commercial and industrial sectors of Southern Ontario. We offer a variety of products to service a multitude of needs such as:
Hardwood Blocking
Heat-Treated Lumber
Volume Plywood Ripping
Delivery
PRODUCTS
Hardwood Blocking
Hardwood Blocking is just as it sounds: hardwood that is cut to a specific length. Blocking is typically required by all facets of the steel industry due to the use of heavy or specialized products and equipment. The steel industry requires cut-to-size hardwood for specific products that require stable spacing and storage for forklifts, cranes, chains and more.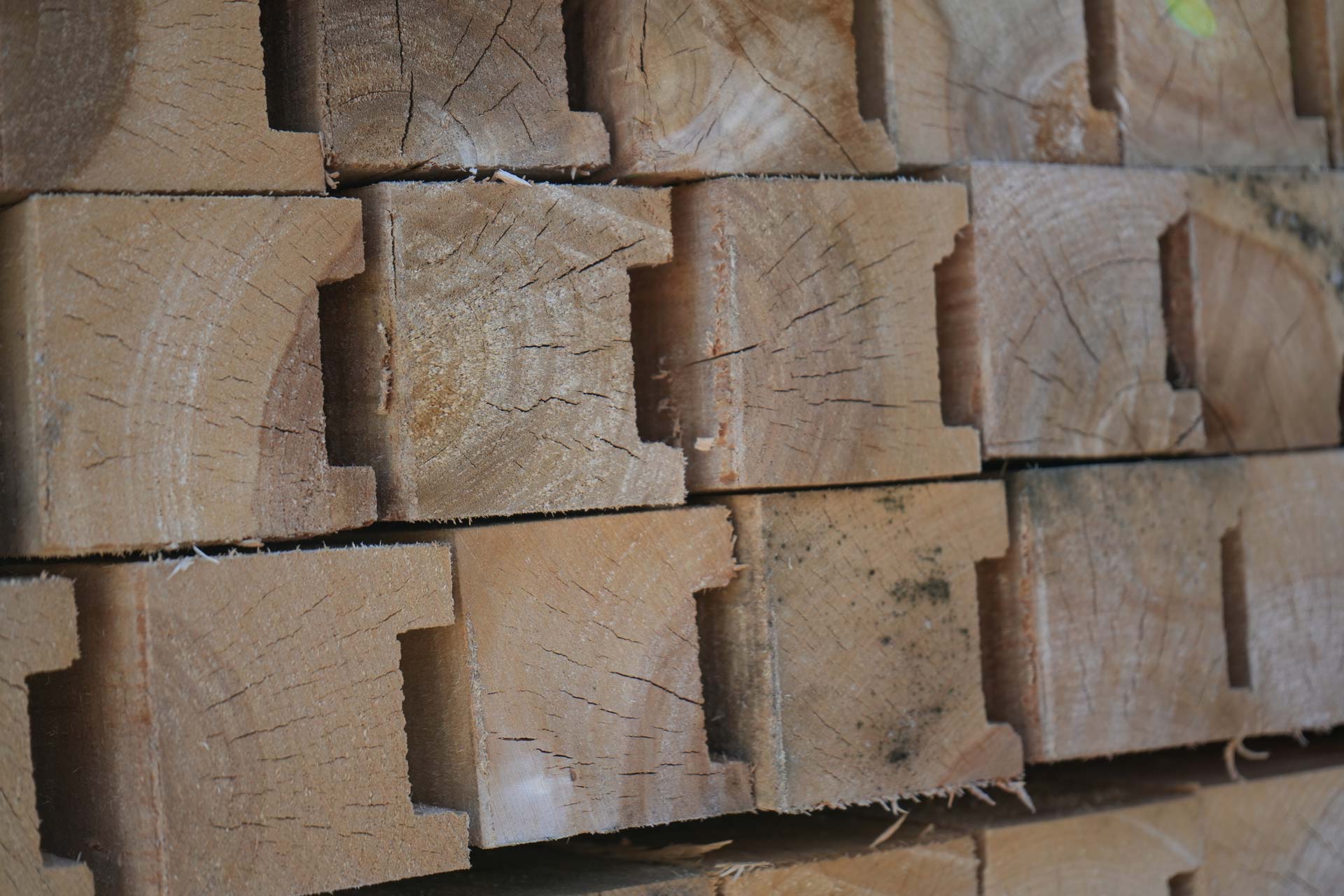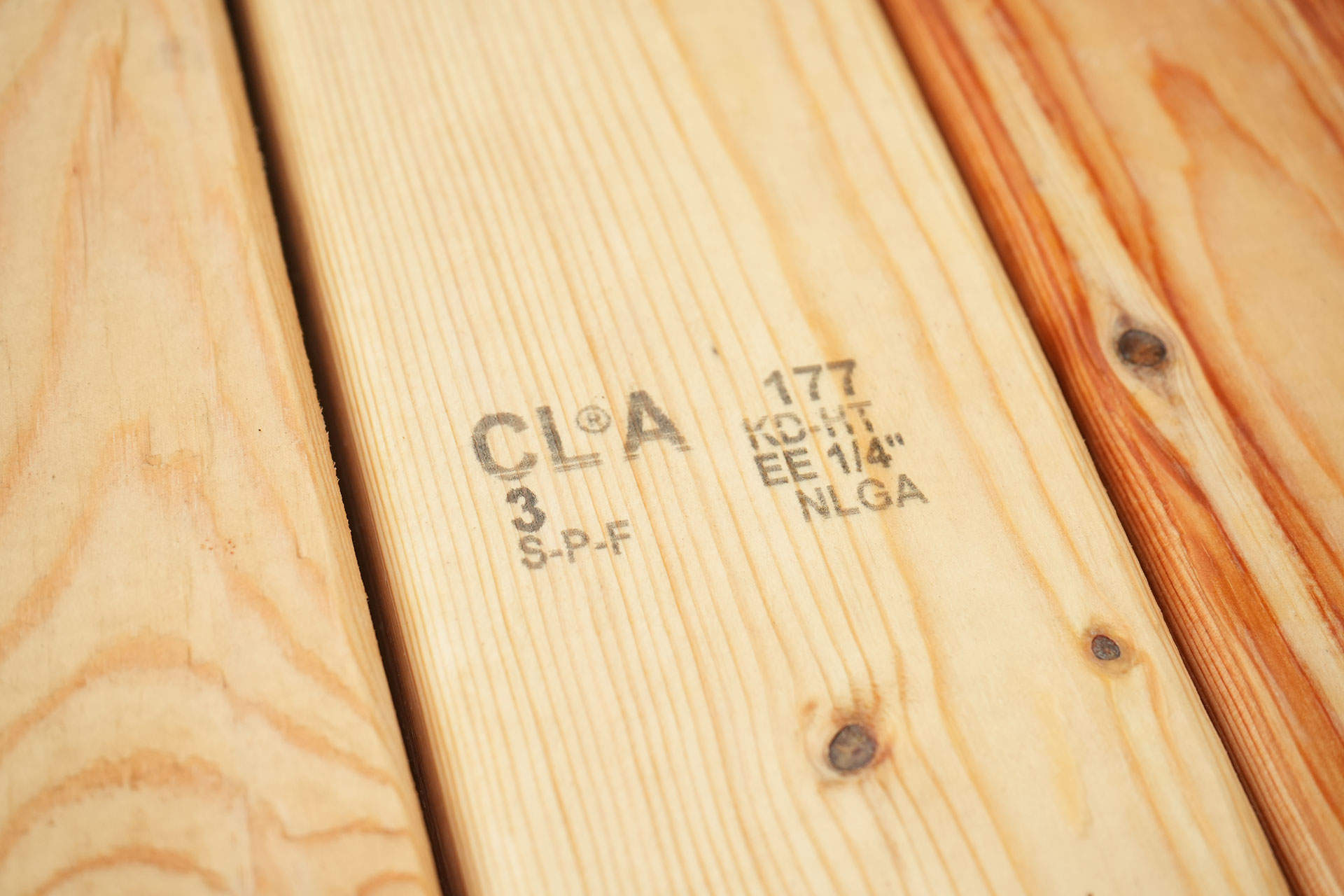 PRODUCTS
Heat-Treated Lumber
The Canadian Heat Treated Wood Products Certification Program (HT program) is a phytosanitary certification program administered by the Canadian Food Inspection Agency (CFIA), where heat treatment of wood products is a phytosanitary import requirement intended to prevent the movement of plant quarantine pests. Any crate, pallet and package building companies will require heat-treated lumber in order to legally ship overseas. Lawson Lumber is certified by the CFIA to ship heat-treated lumber and can service the Golden Horseshoe area and beyond. An example of why heat-treated lumber is a necessity for overseas shipping is that it would prevent species like the Emerald Ash Borer from infesting the wood and causing detrimental effects on foreign forestry.
Services
Volume Plywood Ripping
Ripped Plywood is achieved when plywood is sent through a rip-saw and cut into custom sized strips. We rip in volume as it reduces the on-site labour component in commercial construction. Builders would use plywood strips as it bridges traditional wood framing with steel building components. For example, the ripped plywood would be secured to a steel post as a backing for a door jamb.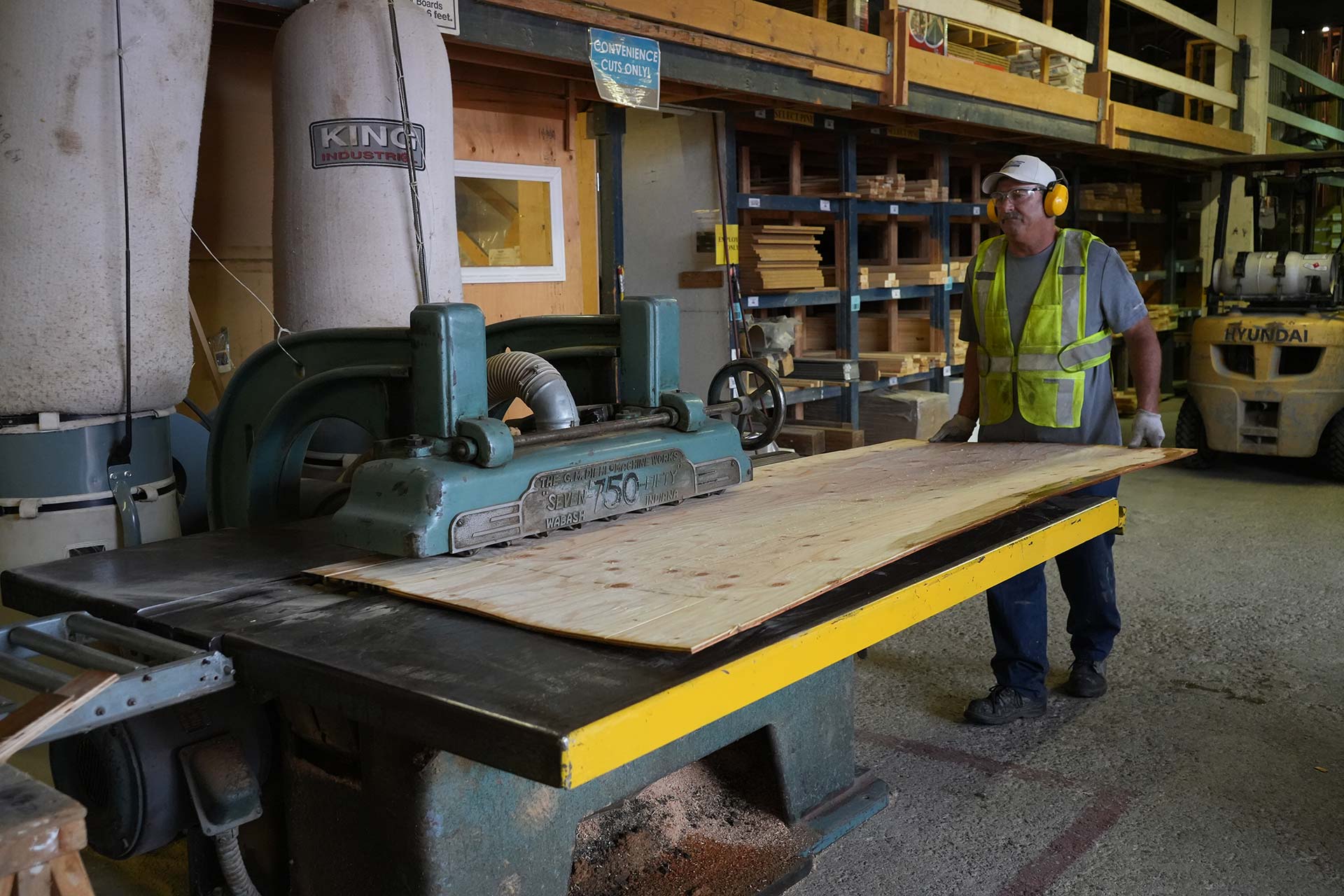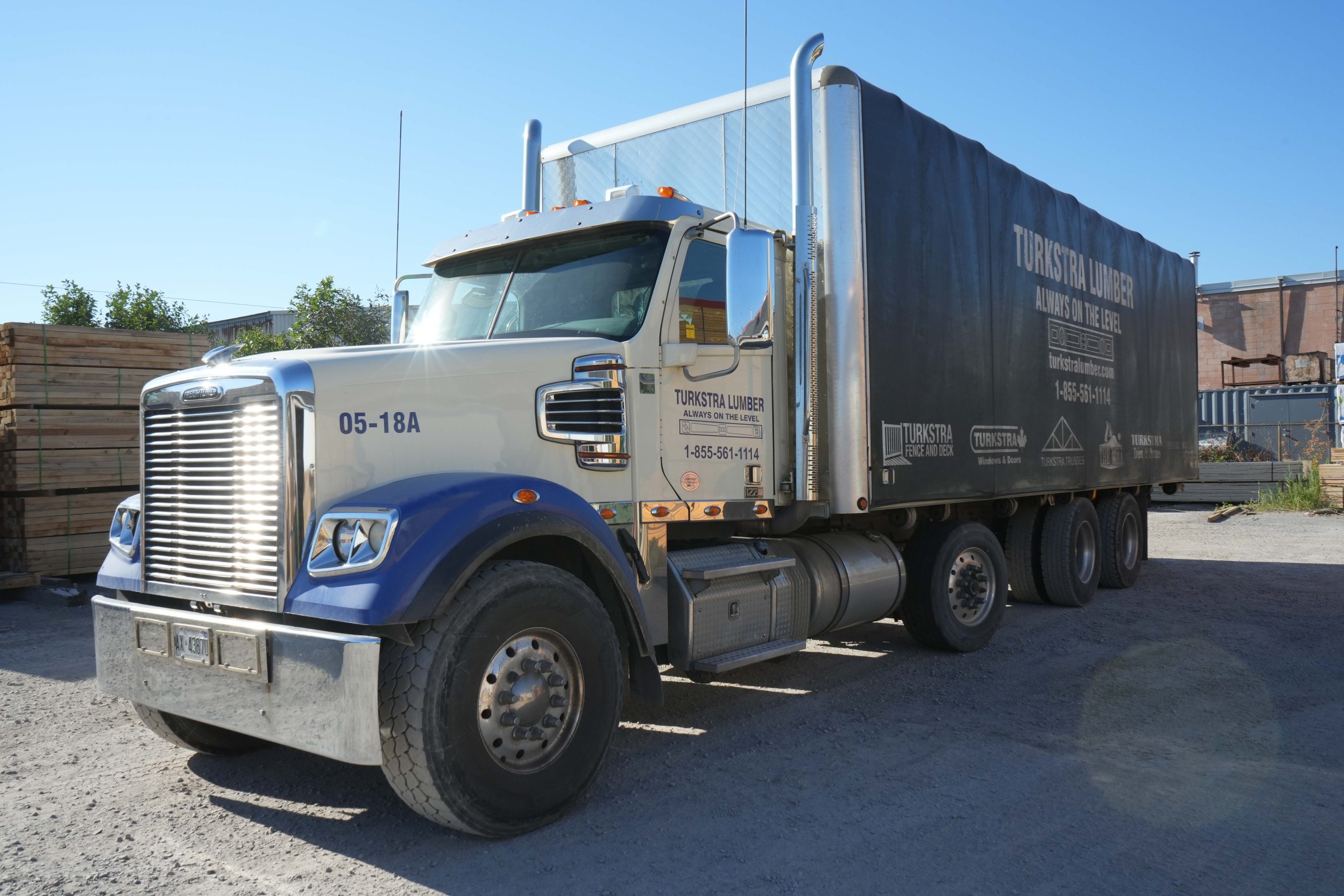 Services
Delivery
Turkstra Lumber and Lawson Lumber proudly offer our own in-house professional delivery services. As part of our world class customer service we do not use outside sources or third party logistics providers. Our fleet of 47 trucks is not only the largest for a lumber yard in Southwestern Ontario, but it is a large part our reliable service and enables us to make deliveries across Southwestern Ontario.